Product:
Product Version:
webviewer 10.1.0
Please give a brief summary of your issue:
(Think of this as an email subject)
About Filter Dialog author name.
Please describe your issue and provide steps to reproduce it:
(The more descriptive your answer, the faster we are able to help you)
I want to display the name in the tooltip.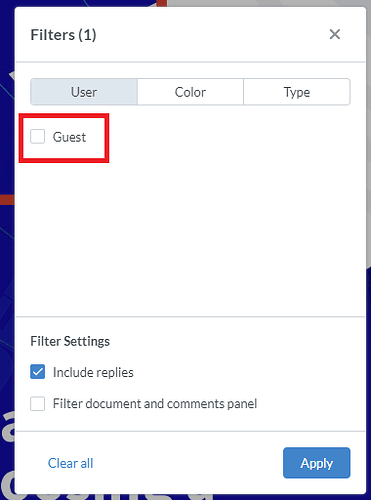 Bucause in japanese, only 4 characters…

Please provide a link to a minimal sample where the issue is reproducible:
Best Regards.