Product: pdfnet ios sdk 9.5.0
Product Version: 9.5.0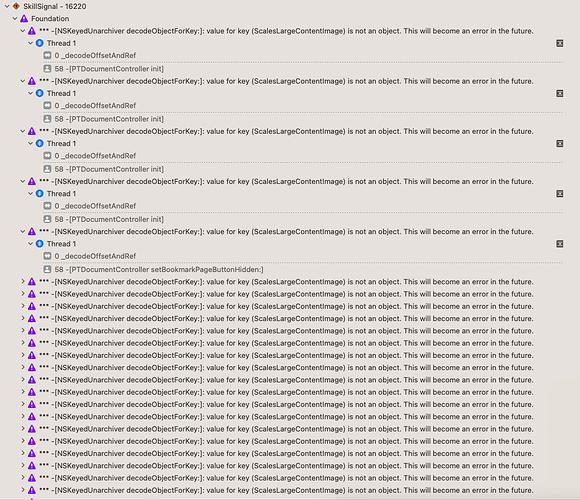 Please give a brief summary of your issue:
our client side some users facing issue that pdf doc not loading and ui of app is freez/unresponsive.
i am using PTDocumentController to open or show pdf files.
PFA screenshot of warning shows on xcode 14.2. plz check is it related to issue


which i am facing.
Please describe your issue and provide steps to reproduce it:
(The more descriptive your answer, the faster we are able to help you)
Please provide a link to a minimal sample where the issue is reproducible: